Meet the massive update for InkPad 3, InkPad 3 Pro, InkPad Color, Touch Lux 5, and Touch HD 3 e-readers - firmware version 6.7. The new software will improve the sound of audio files, and provide new possibilities for managing notes, Dictionary, and Text-to-Speech. It will also make your reading even more comfortable by adjusting and personalising gestures in reading mode.
Here are some of the most significant improvements that are available with firmware 6.7:
Better sound of audio files - due to the codec update (AptX, LDAC, AAC, SBC), audiobooks and music on Bluetooth-connected audio devices will sound even better and your e-reader will support the most up-to-date audio files. Please note that this update only applies to PocketBook models with audio support.
Saving new words and their translation is more convenient than ever - when reading a book in dictionary mode, you can quickly save unknown words and their translation to notes without breaking away from the reading process. Create "note-translation" in a convenient format: save an unfamiliar word or a word and its translation (one or more). You can also add to the unfamiliar word your description of the context in which the word was used. Then you can manage notes-translations in the Notes app: you can sort and filter them or export them to a separate file.
Listen to the pronunciation of unknown words – have you come across an unknown word in the text, or are you unsure of its pronunciation? With a new feature of Text-to-Speech, you can quickly listen to the pronunciation of any highlighted word in dictionary reading mode or the Dictionary app.
Personalise Gestures – managing your PocketBook becomes even easier with new tap, drag and swipe gestures that can be configured in the "Gestures in read mode" section of the settings.
Tap gesture - the book page is divided into 9 separate zones, the tap of which can perform one of the following actions: Reading menu, Go to the next or previous page, Go forward or back 10 pages, Go to a page by number, go to the beginning or to the end of the book, transition to the next or previous chapter, bookmark, dictionary, font selection, etc.
Swipe and drag gestures – set up left-to-right, right-to-left, top-down, and bottom-up swipe gestures, as well as left- or right-edge drag gestures in reading mode or Text-to-Speech mode.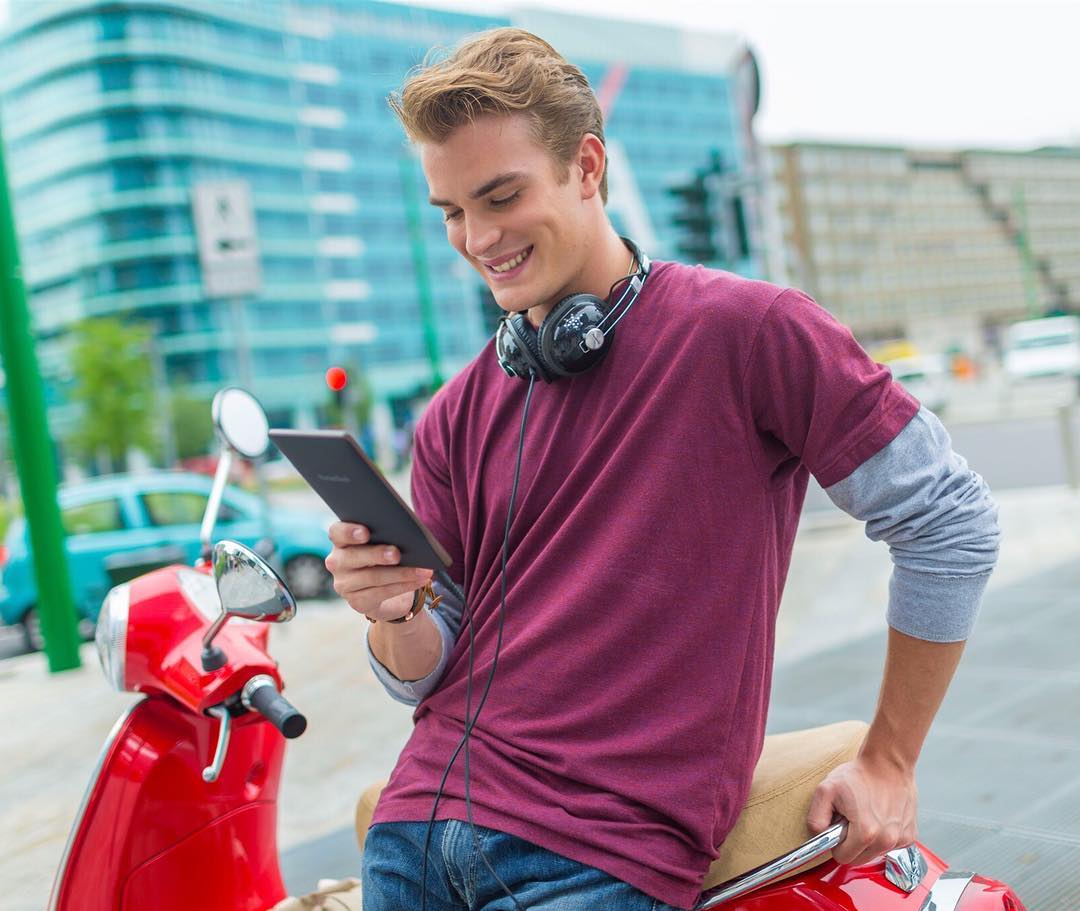 New useful features in Photo Frame mode - from now on, the Photo Frame has become a separate application in the list of device applications. You can create and edit slideshow image lists, choose the slideshow interval, choose the random order of the slideshow, adjust the brightness and colour temperature of the frontlight separately for the Photo Frame app, etc.
Other important updates coming with firmware version 6.7:
The ability to display the borders of the page on the previous screen - for books in PDF and DJVU formats. As well as smoother scrolling of PDF and DJVU documents in Scroll mode.
The ability to change the speed of Text-to-Speech with a separate gesture while reading.
Added tips for UI elements when reading in dictionary mode.
Improvement of the UI for lists of content and notes. Now it is more convenient to collapse or expand the list of notes. To open the book page with the note, the user only needs to tap on the arrow next to the page number.
Improvement of brightness and contrast adjustment algorithms for FB2 format book illustrations.
Now you can sort notes in the list of book notes and sort books in the list of books with notes. You can also export notes from a book or a group of selected books to other devices.
All these improvements and new features are also available on the PocketBook Era, as this new model has received all this functionality by default.
The new firmware 6.7 is already released for InkPad 3, InkPad 3 Pro and Touch Lux 5 and will soon be available for the following models: Touch HD 3, InkPad Lite, InkPad X, InkPad Color, Color, and Touch Lux 4.
With the new software, your PocketBook will become even better, so update your e-reader and enjoy the outstanding comfort of electronic reading!