Each year, the beginning of spring brings us not only long-awaited improvement of weather and a sunny mood but also a wonderful holiday. Of course, we are talking about March 8 - an International Women's Day. On the eve of this date, we offer to recall 8 incredibly talented and successful female authors whose books are sold in millions of copies and change the fate of readers around the world.
Jane Austen
Nowadays, it may seem strange or even implausible, but one of the most prominent authors of all time was too embarrassed to sign her novels with her own name. The fact is that in the 18-19 centuries it was indecent for a woman to engage in literary (and nearly any other) activities, so the world recognized the name Jane Austen only after her death.
What to read:
"Pride and Prejudice"
Without any doubt, it is one of the greatest classic novels of the 19th century. An impeccable story, which, incidentally, was not only adapted for movies and TV series countless times but also formed the basis of another famous novel – "Bridget Jones's Diary". You can buy an e-book "Pride and Prejudice" for your e-reader in a few clicks here.
J.K. Rowling
The success of Joanne Rowling resembles one of her famous fairy tales: numerous refuse from publishers, debts, and misunderstanding of friends eventually turned into an unprecedented success, a multi-million fan base, and the status of the first author to make a billion dollars. What is there to add? Real magic.
What to read:
"The Casual Vacancy"
Of course, Rowling's books are primarily associated with the world of Harry Potter, but it's all the more interesting to look at the author's talent from the other side. "The Casual Vacancy" is a rather mature novel about a complicated life in a small provincial town. Moreover, you won't find any mention of Hogwarts here.
Agatha Christie
It's rather funny that the queen of detectives and the author of world bestsellers could spend her life without books because her mother did not want to teach daughter how to read. However, it did not prevent Agatha from independently mastering the literacy at 8 years old, and becoming a real star in detective literature a few decades later.
What to read:
Murder on the Orient Express
Perhaps it is one of the most popular adventures of Hercule Poirot - beloved Belgian detective. It is noteworthy that Christy traveled on the Orient Express several times and even once found herself in a situation that she later described in the book: due to severe weather conditions, the train got stuck on one section of the road for some time. If you feel like rereading your favorite detective story, follow the link.
Elizabeth Gilbert
Since being published in 2006, her memoirs, "Eat Pray Love," has become a favorite book for millions of women. Even though Gilbert was considered a rather famous author before this book, "Eat Pray Love" has changed everything: huge sales, a Time list of the most influential people in the world, a super-successful film adaptation with Julia Roberts. The author herself admits that she owes to a children's book "The Wizard of Oz," with which her love for literature began.
What to read:
City of Girls
Gilbert's most recent novel is an explosive mixture of lightness, youth, and New York of the 40-s. We plunge into a life of bohemia with parties, alcohol, and loose morals. Of course, the main character can be treated differently, but her inner strength and courage impress.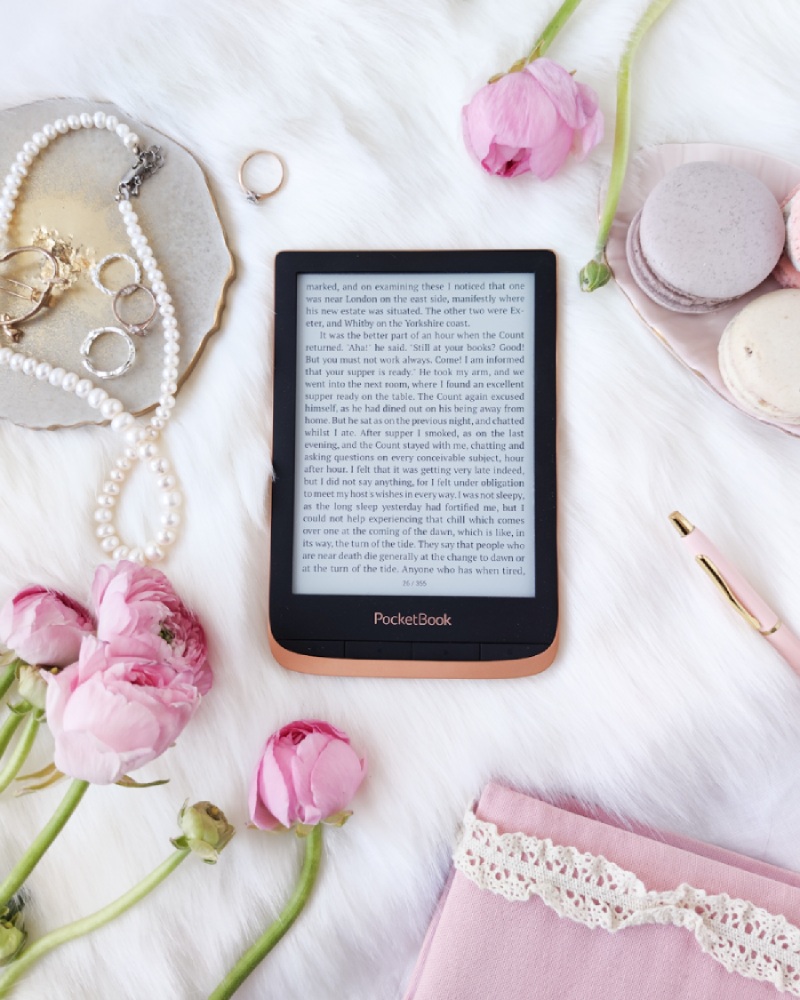 Charlotte Brontë
Although Charlotte lived only 38 years, her life was full of bright and expressive moments: from unrequited love for her married teacher to huge literary success and an army of fans led by Queen Victoria. Besides, it is believed that Brontë invented the literary technique of the child-narrator. As Charles Dickens later admitted, he borrowed this idea for his "David Copperfield" novel.
What to read:
Jane Eyre
During the first edition of the novel, everyone, including the publishers, was convinced that the author was a talented gentleman named Carrer Bell. The book quickly became famous and received lots of praise of critics, including the writer William Thackeray, whom the second edition of the novel was dedicated to. Of course, the charm of "Jane Eyre" is not only in the plot and characters but also in an attempt to get away from the traditional canons of the Victorian novel. Well, the best way to make sure the relevance of the book is to reread it.
Elena Ferrante
The Italian author managed to make the whole world talk about herself. And the point is not in her secrecy and anonymity (the media are still wondering who is hiding under the pseudonym Ferrante), but in the undeniable talent and skill with which she describes her characters and her native Naples.
What to read:
My Brilliant Friend
If you are not familiar with the work of Ferrante, then the first part of the Neapolitan Novels is the most logical choice. A remarkable and poetic story about the friendship of two entirely dissimilar girls, which takes place on the streets of post-war Naples. You can buy the e-book "My Brilliant Friend" and its continuation "The Story of a New Name" here.
Margaret Atwood
One of the most significant writers of our time and twice winner of the Booker Prize (2000 and 2019), was born in Canada, in a family of scientists. Perhaps precisely because Margaret had a childhood full of adventure and travel, she discovered her talent for writing quite early. Atwood successfully creates texts of various genres: science fiction, children's literature, non-fiction, poetry, essays. And in 2016, she even published her own comic book!
What to read:
The Handmaid's Tale
The dystopian novel was published in 1985 and since then has gained cult status: awards, recognition from critics and readers. The story received a new round of popularity thanks to the super-successful TV adaptation of 2017. If you ever watched the series, we still recommend to discover and enjoy the original, created by Margaret Atwood.
Donna Tartt
To the great regret of the admirers of her work, Donna has written so far only three novels, having received the Pulitzer Prize for the last of them. Unlike many colleagues, Tartt is not a very public person: success and rewards do not prevent her from concentrating on work and escaping from the outside world like her favorite character Peter Pan. The author herself admits that a part of Peter Pen is in every text she creates.
What to read:
Goldfinch
Without a doubt, it is Donna Tartt's most successful novel, which strikes with a combination of complexity and lightness. If it seems to you that Theo's adventures have something in common with Oliver Twist, then you are right! Tartt has repeatedly named Dickens as her favorite writer, whose work had a strong influence on her. If you have not had time to read the world hit "Goldfinch," it's time to fix it.