From February 18 to February 21, 2020, another DISTREE EMEA event was held in Monaco, which gathers CEOs and Top Managers of the largest tech companies in the world. This year's expo was special for the PocketBook brand, awarded the prestigious Diamond Awards.
Besides, participation in DISTREE EMEA is a good tradition for our company and an excellent opportunity to present to partners and potential customers our brand-new products: PocketBook InkPad X and PocketBook InkPad 3 Pro.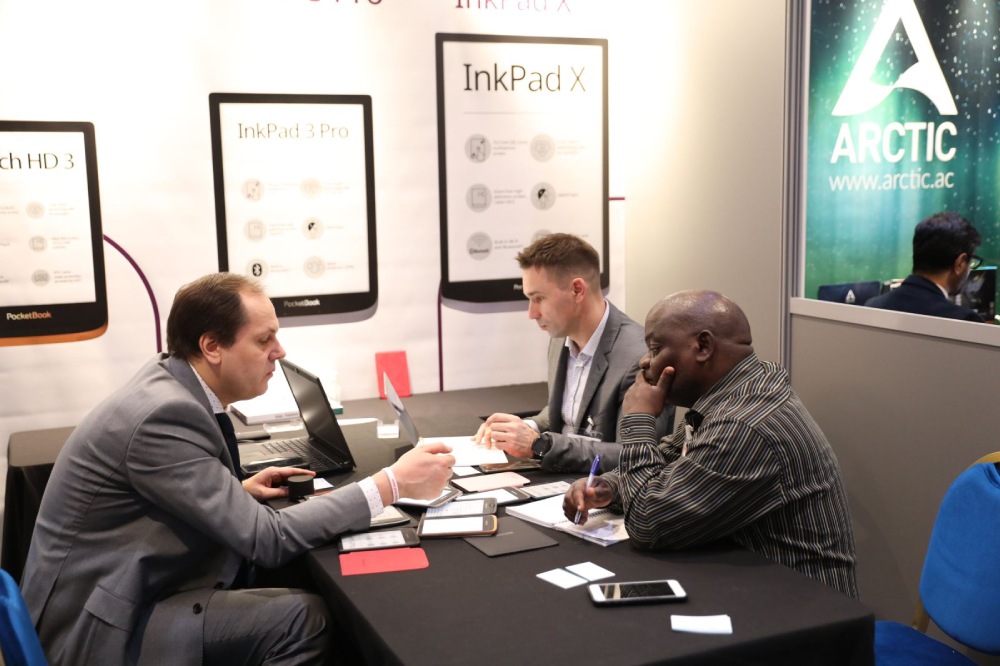 DISTREE EMEA annually gathers in Monaco representatives of large tech companies to exchange news, present new products, enter into business agreements, and find new partners. Large distributors from Europe, the Middle East, Africa, and the Asia-Pacific region traditionally take part in the exhibition, which turns the event an excellent occasion to share experience and gain new useful contacts.
Representatives of PocketBook are pleased to acquaint the brand stand guests with the latest e-readers of the company with three options for the screen diagonal: 6-inch PocketBook Touch HD 3, 7.8-inch PocketBook InkPad 3 Pro and 10.3-inch PocketBook InkPad X.