PocketBook is proud to announce the fast-approaching final stage of development of its innovative e-reader with 6-inch E Ink Kaleido™ color screen. The new PocketBook Color will be one of the first e-readers with a color screen featuring the latest E Ink Print Color ePaper Technology.
The new 6-inch PocketBook Color takes e-reading to a brand-new level, making it even more captivating, inspiring, and informative. The device features a color screen from the newest generation E Ink Kaleido™, which can display 4,096 colors. The PocketBook Color screen is safe for the eyes and retains all the unique properties inherent to E Ink displays. The standard black and white text remains crisp thanks to the 300-dpi resolution.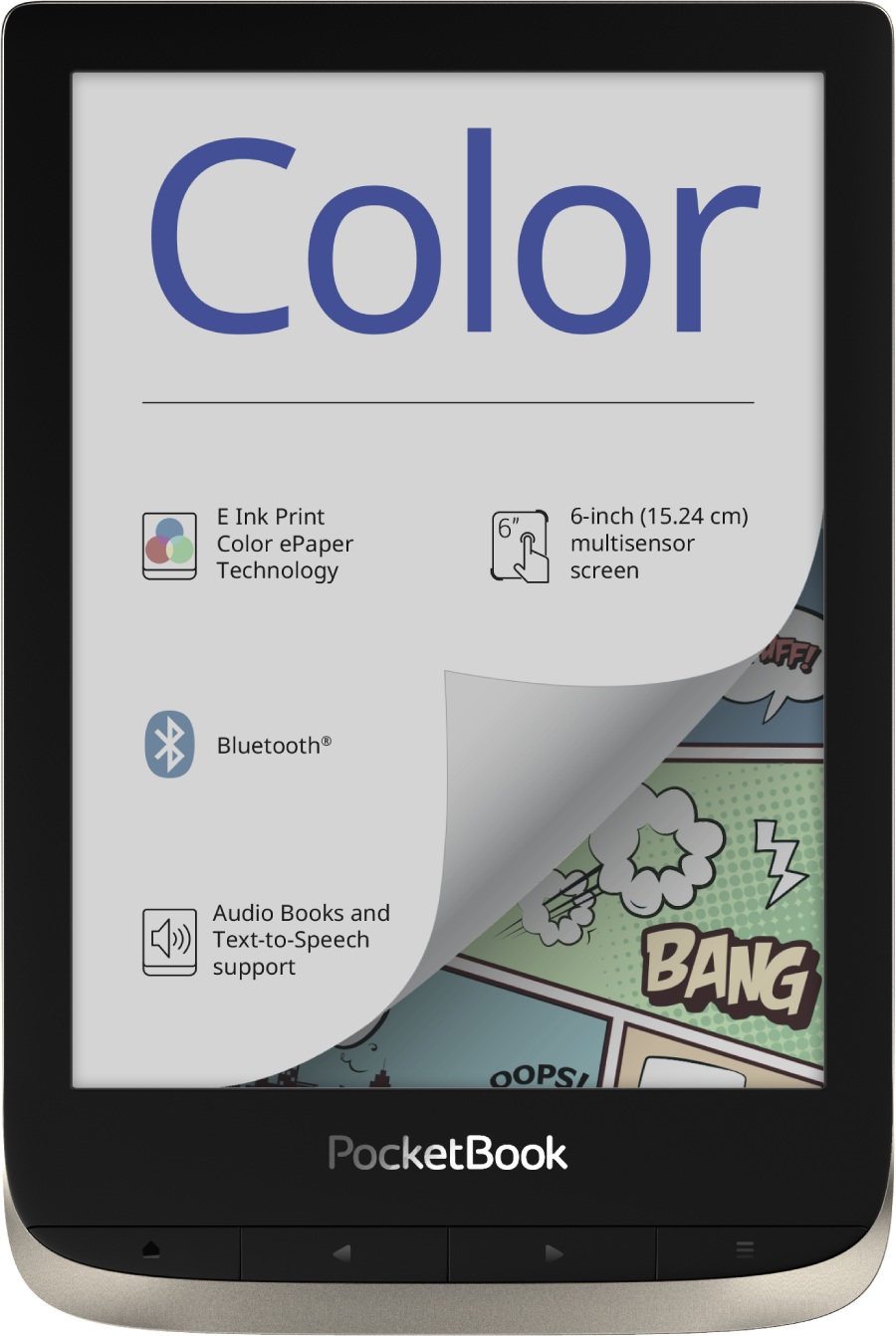 Augmented e-reading on eye-friendly screen
E-books have never been so attractive to younger readers. Instead of the usual black and white pages, which by no means can always keep a child's attention, the PocketBook Color e-reader provides illustrated e-content that evokes emotions and is easier to process. With something for the whole family; kids, teens and adults will all certainly appreciate a new reading experience with fascinating and colorful book stories.
Educational and professional e-content on e-reader becomes more informative
Textbooks, tutorials, art-books, medical guides and business literature now are not only more enjoyable to the eye, but fully express their inherent meaning. All pictures, graphs, charts, diagrams, maps, and other illustrations will now be colored – as the authors initially created them. Also, the e-reader has a long-lasting battery life, allowing you to read for weeks without recharging. All of this makes it the ideal device for students and teachers, as well as people interested in business literature and books on self-development.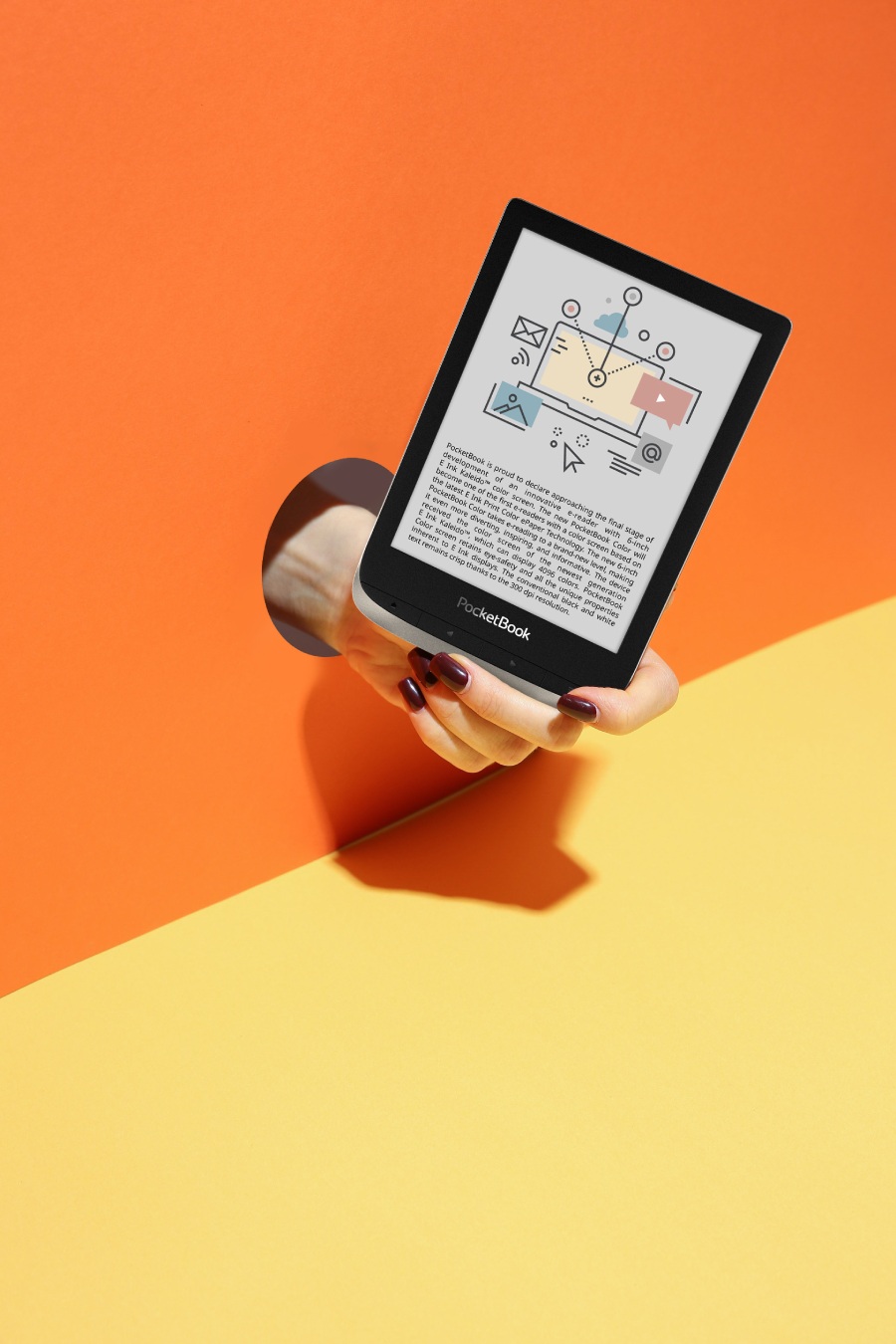 Colored superheroes and fashion stories
The e-reader features eye-friendly colors for those who subscribe to electronic versions of magazines or are fond of comic books. The heroes and villains from comics, on the E Ink screen, have finally regained their natural colors. While the periodicals are now saturated with colors, telling stories and describing the latest trends in astonishing detail.
The exact specifications of the color e-reader will be disclosed later this year. The release of the new device is scheduled for June 2020.
PocketBook Color – your next page is in color!